The festival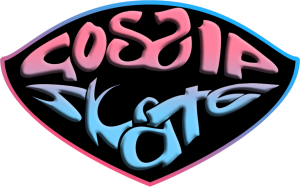 Discover the 6th edition of the PARISONWHEELZ FESTIVAL
Since its creation in 2011, GOSSIPSKATE supports and vibrates for the ROLLER DANCE phenomenon. With the collective La Main which resuscitated the Main Jaune, mythical ROLLER RINK of the 80s, left for dead, the idea of a ROLLER PARTY arises in response to the strong demand from the Parisian skaters. The creators of the ONWHEELZ party, a reference of the genre since 2007, joined the project and this is the starting point of a collaboration constantly renewed around the ONWHEELZ parties to exult in December 2015 under the Grande Halle de La Villette. 
This consecration with more than 700 participants leads us to propose a more complete format. This is how the ONWHEELZ FESTIVAL was born, a 2-day event combining parties, a musical tour, workshops and convivial moments, bringing together many European and other international ROLLER SKATERS.
The roller skaters of France and abroad are looking for high quality festive events to gather around their passion.
The real explosion that this fun practice knows motivates the Paris Onwheelz Festival to gather all these new skaters from all over France.
This sixth edition is particularly awaited in the world of roller dance since it will open the European season and will take place in the heart of the capital.
https://vimeo.com/184720332