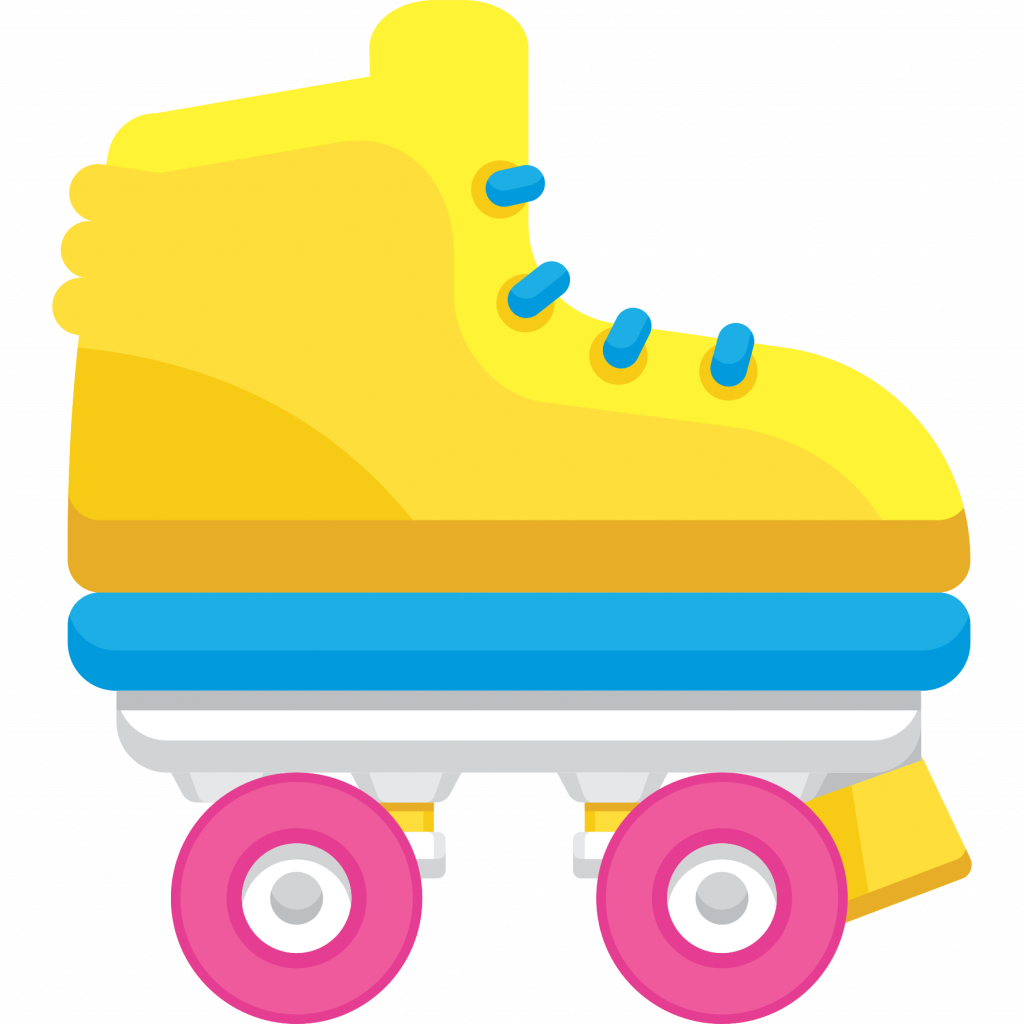 Workshops
| Day | Type | Hour | Duration | Place | Teacher(s) | Audience | Level |
| --- | --- | --- | --- | --- | --- | --- | --- |
| Saturday | Rollerdance | 01:30 pm | 1h30 | Gymnase Victor Young Perez | CLAUDE | Teen, Adult | Beginner |
| Saturday | ROLLAHOOP | 03:00 pm | 1h30 | Gymnase Victor Young Perez | NAWAL | Teen, Adult | Beginner |
| Saturday | Rollerdance | 04:30 pm | 1h30 | Gymnase Victor Young Perez | AMANDINE | Teen, Adult | Intermediate |
| Sunday | Rollerdance | 09:00 am | 1h30 | Gymnase Victor Young Perez | ROSA | Teen, Adult | Beginner |
| Sunday | Rollerdance | 10:30 am | 1h30 | Gymnase Victor Young Perez | AMANDINE | Teen, Adult | Intermediate |
| Sunday | Rollerdance | 12:00 pm | 1h30 | Gymnase Victor Young Perez | JIM | Teen, Adult | Intermediate – advanced |
Amandine ETELAGE
Guest teacher for the 3rd consecutive edition of the festival, it is with great pleasure that Amandine ETELAGE comes back again this year!
Contemporary dancer and professional vertical dancer, Amandine was trained in Rollerdance within the Miss'ile association by Cécile Klaus.
Right from the start, she combined the artistic side of the discipline with pedagogy by joining the Miss'ile company for shows and becoming a session leader for the association. After obtaining her CQP Roller, she became a Rollerdance teacher for other organizations and regularly leads workshops throughout France.
She has performed with the Miss'ile and SkateXpress companies (shows, music videos, advertising, film extras, photo shoots, choreographic contests, battles…). She is finalist of the solo and group battles at the Onwheelz 2017 and finalist at the choreographic competition of the PSD 2018 and 2019.
Amandine is also an ambassador for the Flaneurz rollerblade brand.
Come and learn Rollerdance with an artist who will be happy to share her passion!
Rosa
I've been skating since 1996, both in touring and rollerdance.
My mentors were Michel Aka Kkuètes, Ben, Nelson, Esther, Mouss and many others… I also learned freestyle slalom with Sebastien, Greg from Fr skates. I had the chance to work at the Club Med as a skating teacher. After the club, I went to work 7 years in London where I perfected my style with skate Lisa, Wayne, Ty All my advisors to progress in roller dance, learn to roll in the street, do some freestyle slalom.
My best memory of my many rollerblading classes is to have proven to parents that a mentally handicapped girl could rollerblade. She wanted to do it but her parents didn't want her to. I was very proud of her and she was happy!
It shows that everyone can learn, so no excuses.
Nawal
« Dancing on skates is an incredible adventure that Nawal started several years ago now. In addition to being fun, it's the athletic and dance aspect of the discipline that seduced her. It should be noted that often one or two hula hoops are hidden in her boot for even more of a challenge! Nawal offers you a fusion of disciplines through a completely original hula skate combo! »
Level : intermediate / advanced
Jean-Marc AKA Jim

Jean-Marc, also known as Jim, is the founder of the Paris Onwheelz Festival. He is a professional skater, a certified state instructor, and a dancer in the SKATEXPRESS company that he also directs. Usually, he likes to see his friends offer workshops, but this year, to celebrate our return to the Bastille gymnasium where it all started in 2006, he decided to dance with you. He offers you a partner skating workshop with Amandine Etelage: skating in pairs without any gender limits. Discover the arm passes, the technique to get in sync with the rhythm, the first turns and reversals.
Level: beginners to advanced in rollerdance
Prerequisites: Know how to move, steer, brake, and turn
Claude
Claude offers you an introductory Rollerdance workshop to the sounds of rhythmic music such as funky, soul, house, and other percussive vibrations. You will explore the basic steps of J.B Skating to be able to let loose during Rollers Party.
Come and visit Claude's musical universe and be part of the party too!