Guest teacher for the 3rd consecutive edition of the festival, it is with great pleasure that Amandine ETELAGE comes back again this year!
Contemporary dancer and professional vertical dancer, Amandine was trained in Rollerdance within the Miss'ile association by Cécile Klaus.
Right from the start, she combined the artistic side of the discipline with pedagogy by joining the Miss'ile company for shows and becoming a session leader for the association. After obtaining her CQP Roller, she became a Rollerdance teacher for other organizations and regularly leads workshops throughout France.
She has performed with the Miss'ile and SkateXpress companies (shows, music videos, advertising, film extras, photo shoots, choreographic contests, battles…). She is finalist of the solo and group battles at the Onwheelz 2017 and finalist at the choreographic competition of the PSD 2018 and 2019.
Amandine is also an ambassador for the roller quad brand Flaneurz.
There is no reason why only beginners can benefit from this exceptional pedagogue, so this year Amandine would like to invite all advanced skaters to come and rub shoulders with her work for a crazy workshop!
Enter Rollerdanse with an artist pedagogue who will have the pleasure to share her passion!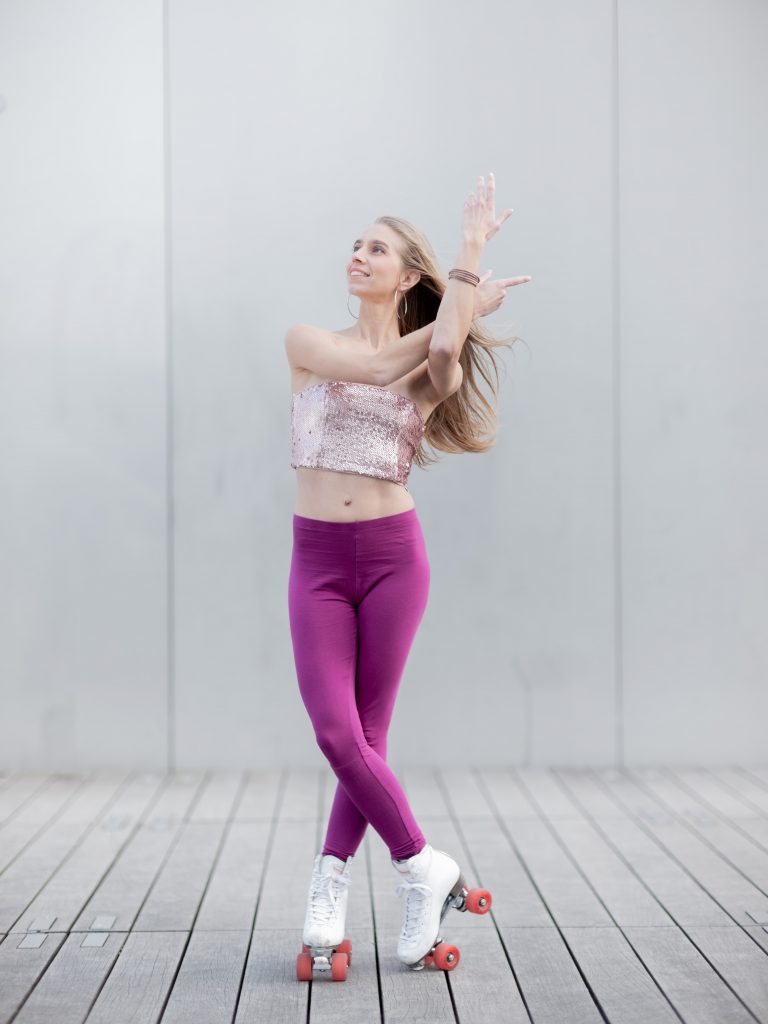 I've been skating since 1996, both in touring and rollerdance.
My mentors were Michel Aka Kkuètes, Ben, Nelson, Esther, Mouss and many others… I also learned freestyle slalom with Sebastien, Greg from Fr skates. I had the chance to work at the Club Med as a skating teacher. After the club, I went to work 7 years in London where I perfected my style with skate Lisa, Wayne, Ty All my advisors to progress in roller dance, learn to roll in the street, do some freestyle slalom.
My best memory of my many rollerblading classes is to have proven to parents that a mentally handicapped girl could rollerblade. She wanted to do it but her parents didn't want her to. I was very proud of her and she was happy!
It shows that everyone can learn, so no excuses.